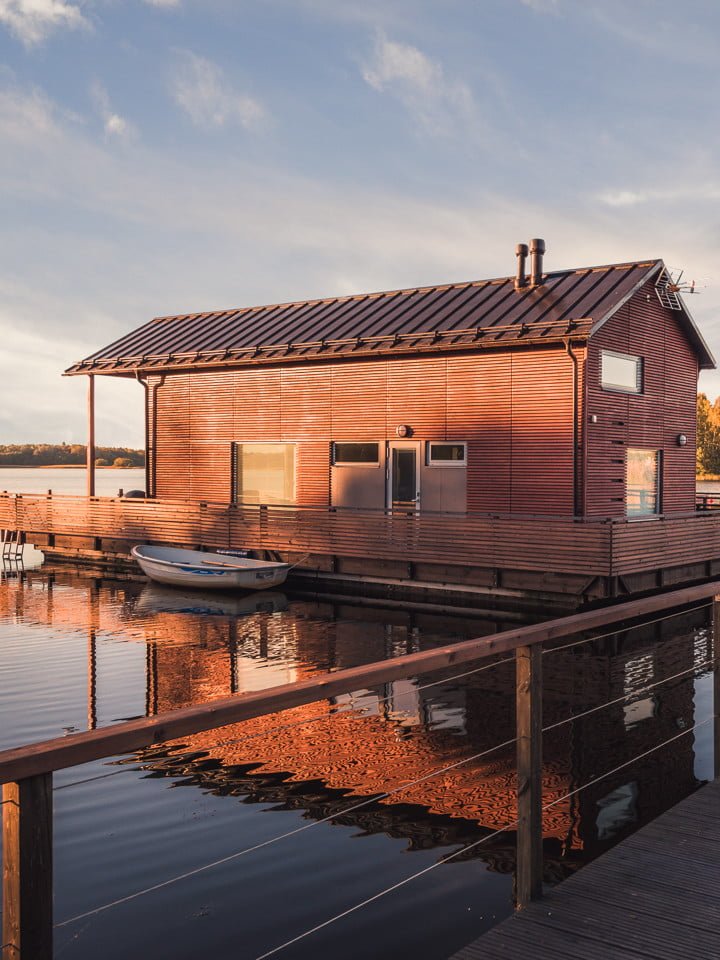 Watch Kapteeni gorgeous 3D-presentation
The spacious maritime villa is perfect for families or, for example, organising a unique conference day. The villa provides a beautiful sea view on two floors. This convenient villa has two washrooms and two toilets. A fully equipped kitchen and long dining table provide ideal facilities for dining and enjoying each other's company.
Please note that the furniture shown in the pictures may not be the same as at the time of shooting.
Read about general rules and cleaning instructions.
Information
General
Town
Pori
Area
Reposaari, Pori
Built
2008
Size
95,00 m²
Floors
2
Pets
Allowed
Distance to the nearest golf-course
12,20 km
Sleeping Facilities
Beds
10
Normal Beds
6
Sleeping lofts
Yes
Other rooms
Living room
Yes
Bathroom equipmen
Shower
Yes
Equipment for children
Sand box
Yes
Ask for baby cot or high chair
Yes
Cooking equipment
Cooker
Yes
Toaster
Yes
Tableware (persons)
10
Microwave oven
Yes
Freezer
Yes
Coffeemaker
Yes
Dishwasher
Yes
Refridgerator
Yes
Other equipment
Television
Yes
Home theatre device
Yes
Video game console
Yes
Internet connection
Yes
Vacuum cleaner
Yes
Hair dryer
Yes
Air conditioner
Yes
Ski maintenance room
Yes
Bicycle
Yes
Life jacket
Yes
Technical specifications
Cleaning equipment
Yes
Balcony
Yes
Electricity
Yes
Non-smoking
Yes
Site Map