Yyteri Beach Holiday Resort
Have you already experienced a misty morning in Yyteri which slowly turns, with the warming rays of the sun, into a stunning, sunny autumn day? Have you walked around in the snowy dunes with snowshoes on your feet, wondering the gnarled pine trees that remind you of the arctic surroundings of Lapland? Have you experienced a hot summer day when you wonder how such a paradise beach can exist in Finland?
Whether you have or not, you are always welcome to come and admire the beautiful Yyteri!
The Yyteri Beach Holiday Resort is a combination of sun, sand and sea – a unique holiday resort in the middle of Yyteri's idyllic dune scenery! We are open every day, all year round!
A luxurious round timber villa that accommodates even a larger group. Equipment and furnishings that meet high standards. Excellent facilities, E.g. for two families with children.
A stunning, modern log cabin, designed for pampering! Large windows bring lots of natural light to the cabin. The furnished terrace is perfect for admiring the unique dune scenery.
A traditional and cosy round timber cabin, with plenty of kitchen counter space and cabinets. The large, over 30-square-metre sleeping loft is a fun space for children to play.
A cosy and functional cabin, built of lamella logs, with a large terrace. 
Close to the beach and activities.
A high-quality, completely renovated little cabin with bathroom/toilet and basic kitchen functions. Affordable and stress-free holidaying at its best.
The spacious maritime villa is perfect for families or, for example, organising a unique conference day.
Reposaari Floating Houses
A unique travel destination
Reposaari's floating villas are a unique travel destination in the maritime town of Reposaari, in Pori. The high-quality villas are fully equipped, including the decks.
You are welcome to stay at the unique floating villas all year round! In the summer, you can enjoy the sea breeze and take a swim in the sea, right outside your doorstep. In the winter, the frozen sea is also worth experiencing.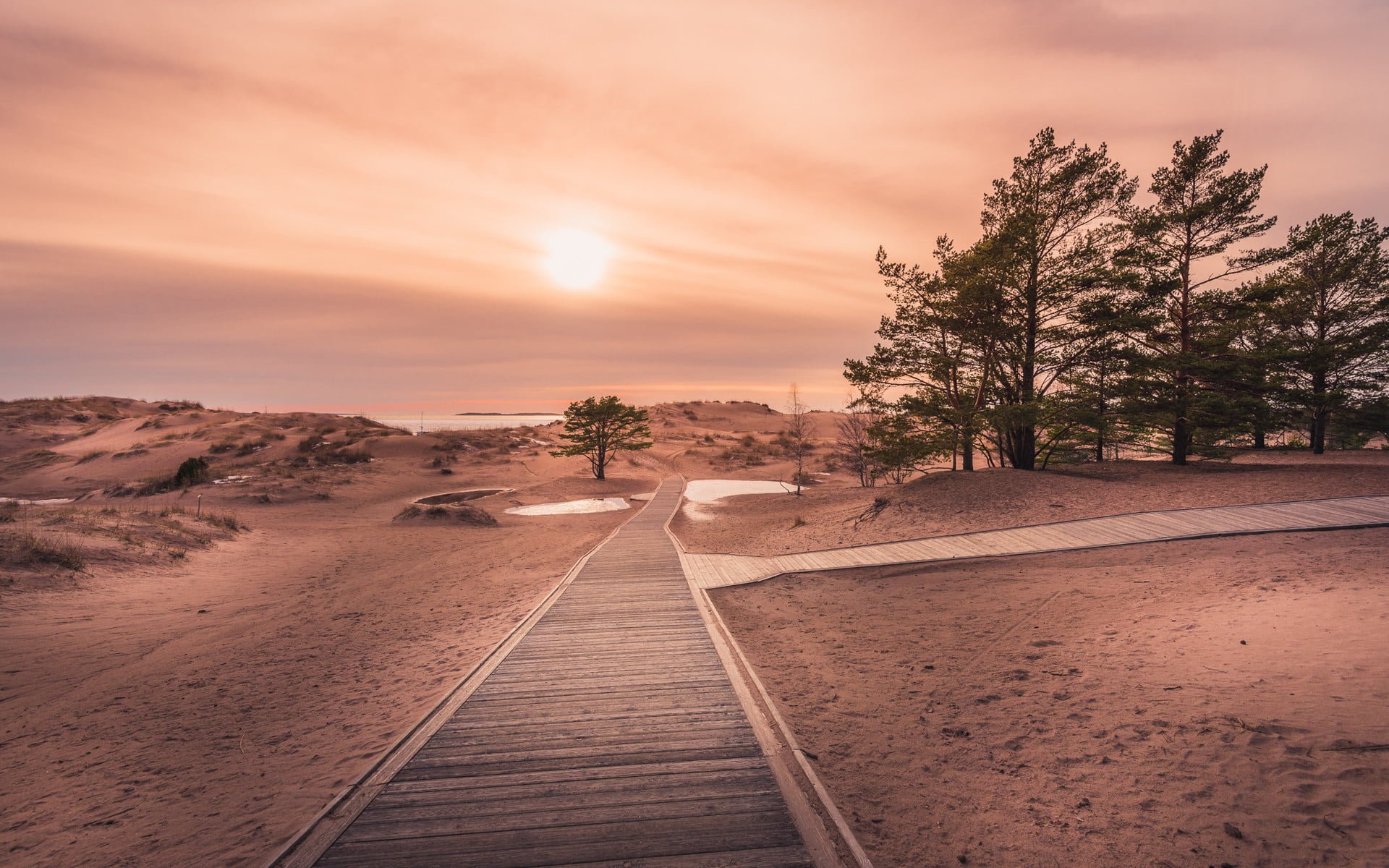 Services in Yyteri
VisitYyteri (www.visityyteri.fi) presents all services in Yyteri in one website. 
VisitYyteri provides information about Yyteri's various recreational opportunities, restaurants, etc.
Yyteri Beach Holiday Resort
Hiekkarannantie 189
28800 Pori
Finland
info@yyteribeach.fi
+358 44 727 2251
Klo 11-17